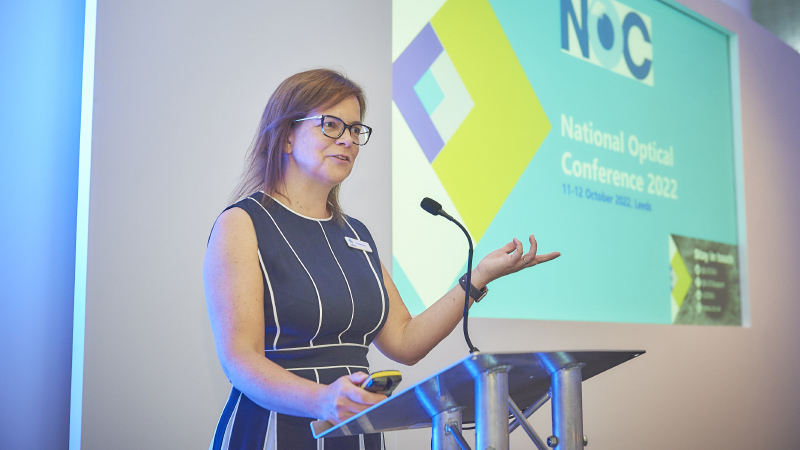 Clinical Director Zoe Richmond announced two new pathways:
Dry Eye Disease (DED) pathway. The pathway supports the identification, early intervention, and long-term management of patients with Dry Eye Disease
Naevus Referral Filtering and Monitoring pathway. To support the early identification of choroidal melanoma and deliver naevus monitoring, where required. The pathway aims to improve the efficiency and accuracy of case-finding of choroidal melanoma, and so improve the speed at which people are diagnosed and treated within the hospital eye service. The pathway provides a convenient out of hospital / virtual alternative for patients for both initial assessment and monitoring
She told us, "We've got the Dry Eye Disease pathway and we've also got a Naevus Referral Filtering and Monitoring pathway – that's at its final stages awaiting sign-off but we'll be launching it and making it available to LOCs in coming weeks.
"We've got a huge suite of care pathways and, obviously, we've got our Optometry First framework; so, Optometry First is the comprehensive service and from that service hang all our multiple care pathways some of them brand new and some tried and tested."